Wireless printing on an ePaper display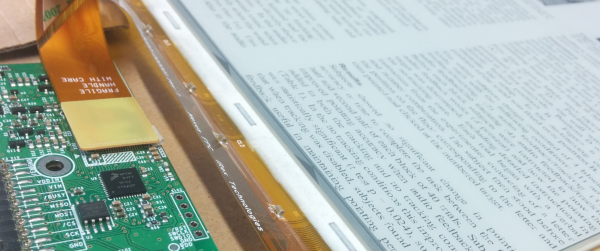 Goal
By using the native print function with CUPS (macOS, Linux), a document should be sent to a 10.2" e-Ink display as fast as possible.
Status
At the moment, the software running on macOS simulates an LPD network printer, which converts the document and sends it via WIFI to an ESP8266 (Wemos R1 D2) with an 10.2" e-Ink display. The next tasks are to increase the performance and remove some minor bugs, which sometimes occur.
Background
Current approaches use awkward or time-consuming solutions like proprietary software or snycing files via cloud services. These problems should be solved now by this project.
Publications
Nothing.
Resources
https://github.com/Lyniat/Dumb-e-Paper
https://www.cups.org
https://tools.ietf.org/html/rfc1179
News / Blog
Nothing.