Project: Our Pop-Up Christmas card for 2020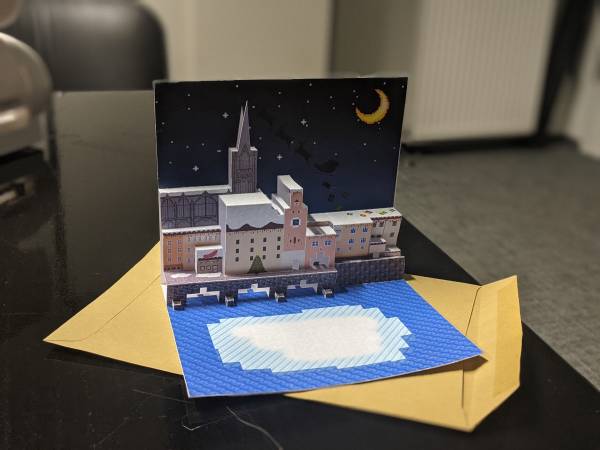 Background
Last year's card was a big success, as it has been received very well by our recipients. For this year we thought of a card that you will leave on your desk as decoration — yes it's that cool!
Methods
First we planned the cutouts of the pop-up elements using "OA Card", a web app that allows you to create exactly these kinds of cards in an editor and lets you download an image of the cutout lines.
Afterwards we created the pixel art of the inside as well as the outer side of the card using Photoshop and a lot of patience.
Finally, on December 11th, after a few prototypes we went into full production and managed to handcraft all cards using a printer, cutting plotter, spray adhesive all whilst listening to an unhealthy amount of Christmas songs.
Resources
If you want to make a Christmas card similar to the one we made, feel free to do so. All resources can be found right here:
OA-Card:
http://caa1211.github.io/webOAcard/
Images