Sarah Thanner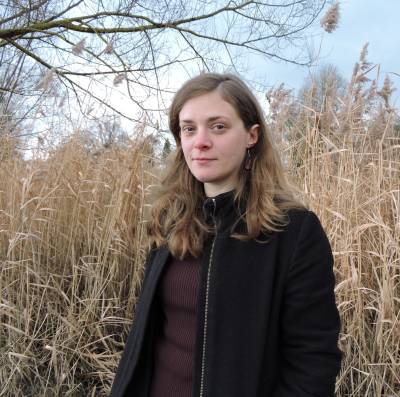 Position: PhD student

Phone: TODO

Web site:

Address: TechBase

, Room 1.103, Franz-Mayer-Str. 1, 93053 Regensburg
---
Projects
Enhancing interaction on tabletops via projected AR.
---
Publications
Monographs

2019. Personennamen und die Belebtheitshierarchie. Zur morphosyntaktischen Kodierung von Personennamen in Split-Ergativsprachen (= Regensburg Papers in Linguistis Band 8).


Edited Volumes

2019. Prekäre Lebenswelten im Prisma der Ernährung. Edited together with Gunther Hirschfelder. Waxmann: Münster/New York


Articles

2019. Persönlichkeit gesucht! - Diskurse um den Ordnungsparameter Persönlichkeit in der Auswahl von Bewerberinnen und Bewerbern. In: Henkes, Janina/Hugendubel, Maximilian/Meyn, Christina, Schmidt Christofer (eds.): Ordnung[en] der Arbeit. Verlag Westfälisches Dampfboot: Münster, S. 131-151.
2019. Das Wechselspiel von Prekarität und Ernährung als Forschungsfeld – Zugänge, Perspektiven und Implikationen. In: Hirschfelder, Gunther/Thanner, Sarah (eds.): Prekäre Lebenswelten im Prisma der Ernährung. Waxmann: Münster/New York, S. 233-247.
2019. Zur Verschränkung von Prekaritäts- und Nahrungsforschung – einleitende Bemerkungen zu einem studentischen Forschungsprojekt. In: Hirschfelder, Gunther/Thanner, Sarah (eds.): Prekäre Lebenswelten im Prisma der Ernährung. Waxmann: Münster/New York, S. 13-33. Together with Gunther Hirschfelder.
2018. Schummler gegen Detektiv: Das Auswahlszenario von Bewerbern aus kulturwissenschaftlicher Perspektive. In: ForAP 1/2018, URL: https://forap.uni-regensburg.de/index.php/slk/article/view/13/18
2018. Morphosyntactic coding of proper names and its implications for the Animacy Hierarchy. In: Cristofaro, Sonia/Zúñiga, Fernando (Hg.): Typological Hierarchies in Synchrony and Diachrony. Benjamins: Amsterdam/Philadelphia, S. 381–404. Together with Johannes Helmbrecht, Ilenia Tonetti and Lukas Denk.
2013. Songanalyse I-Feel-Like-I'm-Fixin'-To-Die-Rag/Fish Cheer von Country Joe McDonald (Woodstock Version). In: Fischer, Michael et al. (Hg.): Deutsches Volksliedarchiv populärer Kultur und Musik. Songlexikon. Encyclopedia of Songs. Freiburg, URL: http://www.songlexikon.de/songlexikon/songs/fishcheer


Talks and Presentations

2020. Augmented Truths on the Table – an ethnographic investigation in the field of digital-material innovation. Story Map presented online at the 7th conference of the Section "Digitization in Everyday Life" of the German Association of Cultural Anthropology and Folklore Studies (dgv) on "Digital Truth-Making - Ethnographic Perspectives on Practices, Infrastructures and Affordances of Truth-Making in Digital Societies" at the Humboldt University of Berlin, 09.10.2020, URL: https://uploads.knightlab.com/storymapjs/9a5f58141623d4cfd7172eec29950e40/truth-making-on-the-table-1/index.html
2020. Kulturwissenschaftliche Perspektiven auf Unsicherheitserfahrungen und Prekarisierung im Prisma von Ernährungsroutinen. Online-Vortrag gehalten auf dem 40. Kongress der Deutschen Gesellschaft für Soziologie, 22.09.2020, zusammen mit Gunther Hirschfelder.
2020. Augmented Realities put on the table: Ethnographic perspectives on the use and development of interactive tabletops. Online-Vortrag gehalten im Rahmen des Media & Digital Anthropology Lab (MeDiA Lab), Humboldt-Universität zu Berlin, 27.05.2020.
2020. Intelligente Tische aus kulturanthropologischer Perspektive. Posterpräsentation auf der Basel Winter School "Technisch.Kritisch.Digital", Filzbach, Schweiz, 13.01.2020.
2019. Anthropological Perspectives on Interactive Tabletops. Posterpräsentation auf dem 2. Netzwerkkongress der ZD.B-Initiativen für die Wissenschaft, Neumarkt, 28.11.2019.
2019. Vortrag: Prekäres Essen auf smarten Tischen? Möglichkeiten und Herausforderungen digitaler Ernährungskommunikation aus kulturwissenschaftlicher Perspektive. Junges Forum Public Health and Nutrition, Hochschule Fulda, 21.11.2019.
2015. Vortrag: Personennamen in Split-Ergativsprachen: Implikationen für die Belebtheitshierarchie. Linguistisches Kolloquium Mehr als Schall und Rauch: Die Linguistik der Namen, 12.02.2015, Universität Bremen.
2013. Vortrag: Morphosyntactic Coding of Proper Names and its Implications for the Animacy Hierarchy. Zusammen mit Johannes Helmbrecht, Ilenia Tonetti und Lukas Denk auf der 10th Biennial Conference der Association for Linguistic Typology, 16.8.2013, Universität Leipzig.